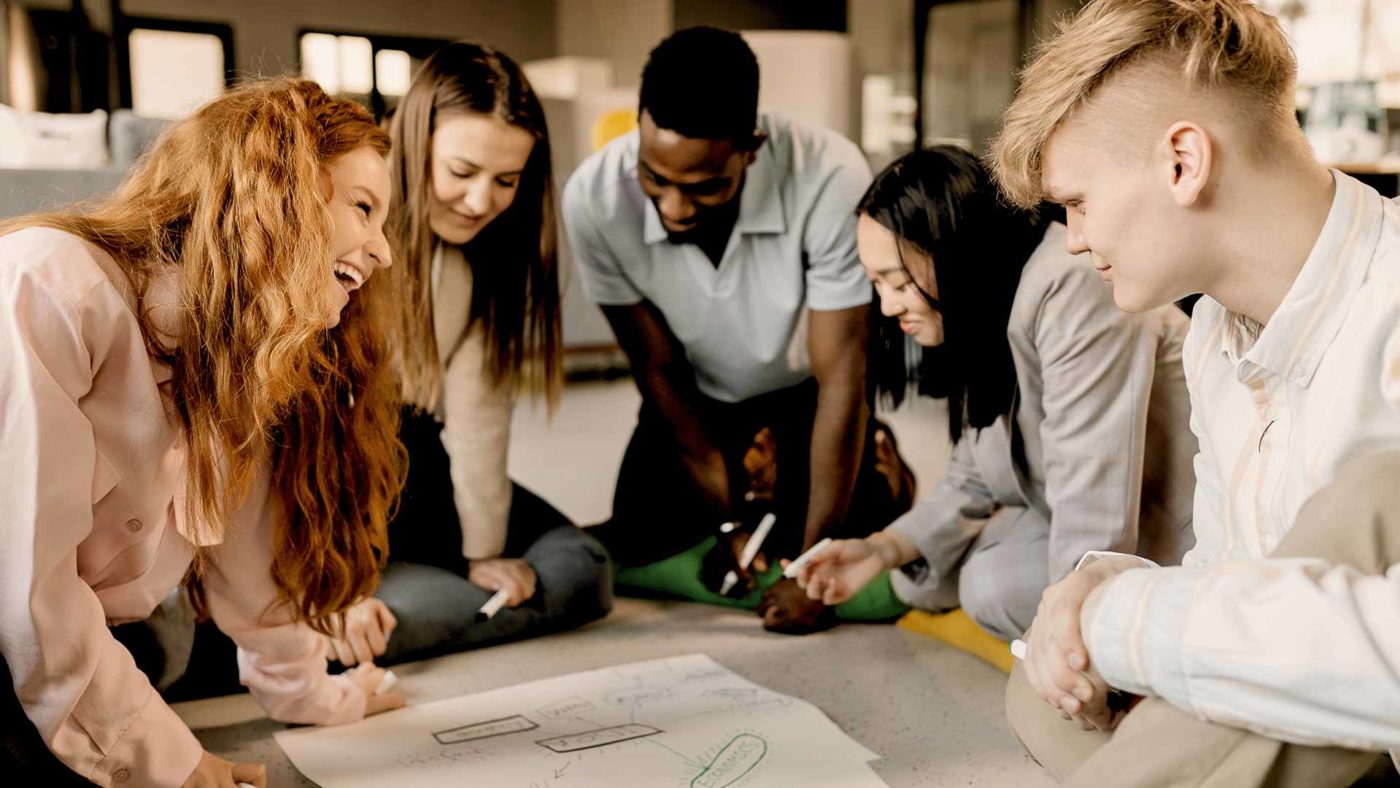 UX Research – the engine for your project
The relevance of user experience in the business context is constantly increasing. For example, there is an increasing expectation of business applications, which now have to keep pace with privately used applications in terms of usability. Our UX expert Svenja Spannagel has addressed the question of why we need UX research methods right now to design successful applications:
An appealing design? Certainly. Ease of use? Most definitely. Good marketing? For sure. But all of these points will not make a product successful if the real core is missing: meeting the user's goals. So when we ask ourselves what makes a successful product, we must first and foremost ask what the user's needs are. Only when we understand how exactly an application can best support the user in achieving his or her goals can we design digital products that generate real added value.
UX Research provides valuable insights
Facilitating (work) processes means, as a first step, gaining insights into people's concrete wishes, problems and needs. With the help of UX research, we can systematically capture precisely these facets. This also means not looking at users' needs in isolation and also taking into account the context of use. When is the application used? Are other applications also used in the work process and if so, how do they complement each other? Or are there changes in user behavior, such as home office, that have an influence?
The central goal is to understand the action patterns, requirements, and motivations of users to be able to derive a UX strategy from the findings. This ultimately enables the best result to be achieved with fewer resources, because by applying the right UX research method it is unlikely to make incorrect assumptions in the design process or product development.
UX research at the start of each project
Without UX research, you run the risk of developing a product that does not or only partially meets the actual requirements and goals of the users. Making adjustments to already developed or running applications is then all the more costly. For this reason, it is advisable to start UX research as early as possible in the development of a product, because the effect of the results is greater the earlier in the process the research begins. The focus should always be on using the appropriate method for a question and testing it with real users.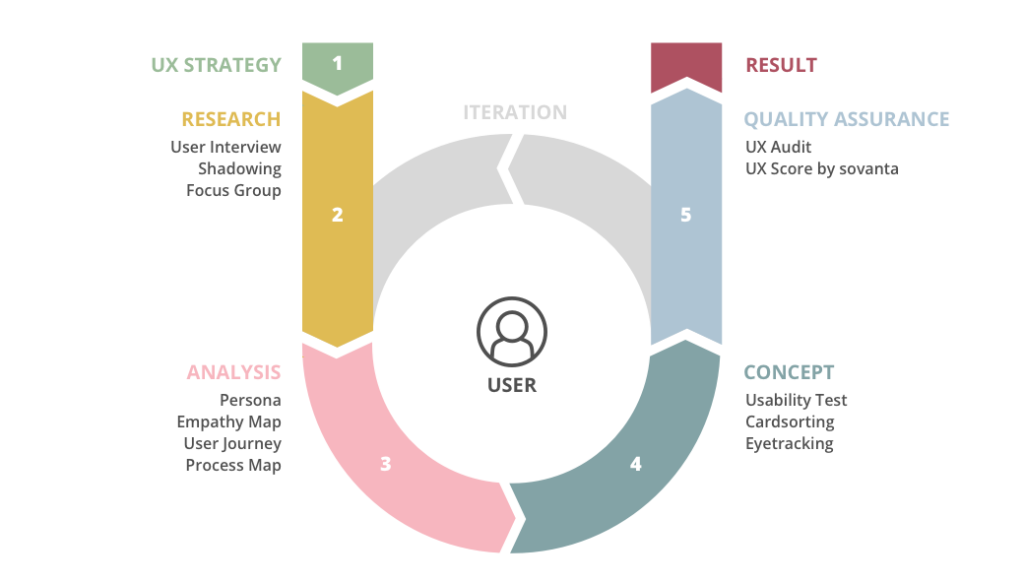 First, it's worth taking a look at the phase in the product development process you're currently in – because not every research method is suitable for every phase. Are you in the idea, conception or design phase for the new development of a digital product? Or are you in the ongoing operation of an already launched product and want to optimize it?
Find the right method for your goals
Once you have become aware of the current phase in the product development process, the second core question is derived from this: What exactly do you want to find out? For example, do you want to better understand user needs and develop personas for a common understanding? Or do you want to measure the user experience of an application during operation with the help of a score? Based on these concrete questions, which are oriented to the goals and the current phase in the product development process, the potentially suitable methods can be further narrowed down. Depending on the question, qualitative and quantitative methods can also be combined, for example, to validate insights gained about user behavior (qualitative) with reliable figures and data (quantitative).
UX Research: There's more
The problems and issues addressed by UX methods are numerous and, above all, very individual, so the selection of a method is based on many factors. Thanks to the expertise and many years of practical experience of our certified UX research specialists, we can quickly and reliably select and apply the appropriate approach for a project from the multitude of different research methods. We observe that UX research is no longer seen as a single step in the development process of an application, but iteratively becomes relevant in all process steps. In addition to qualitative methods, quantitative methods are also increasingly being used. In this way, insights gained into the behavior of users (qualitative) can be validated with reliable figures and data (quantitative).
You might also be interested in: