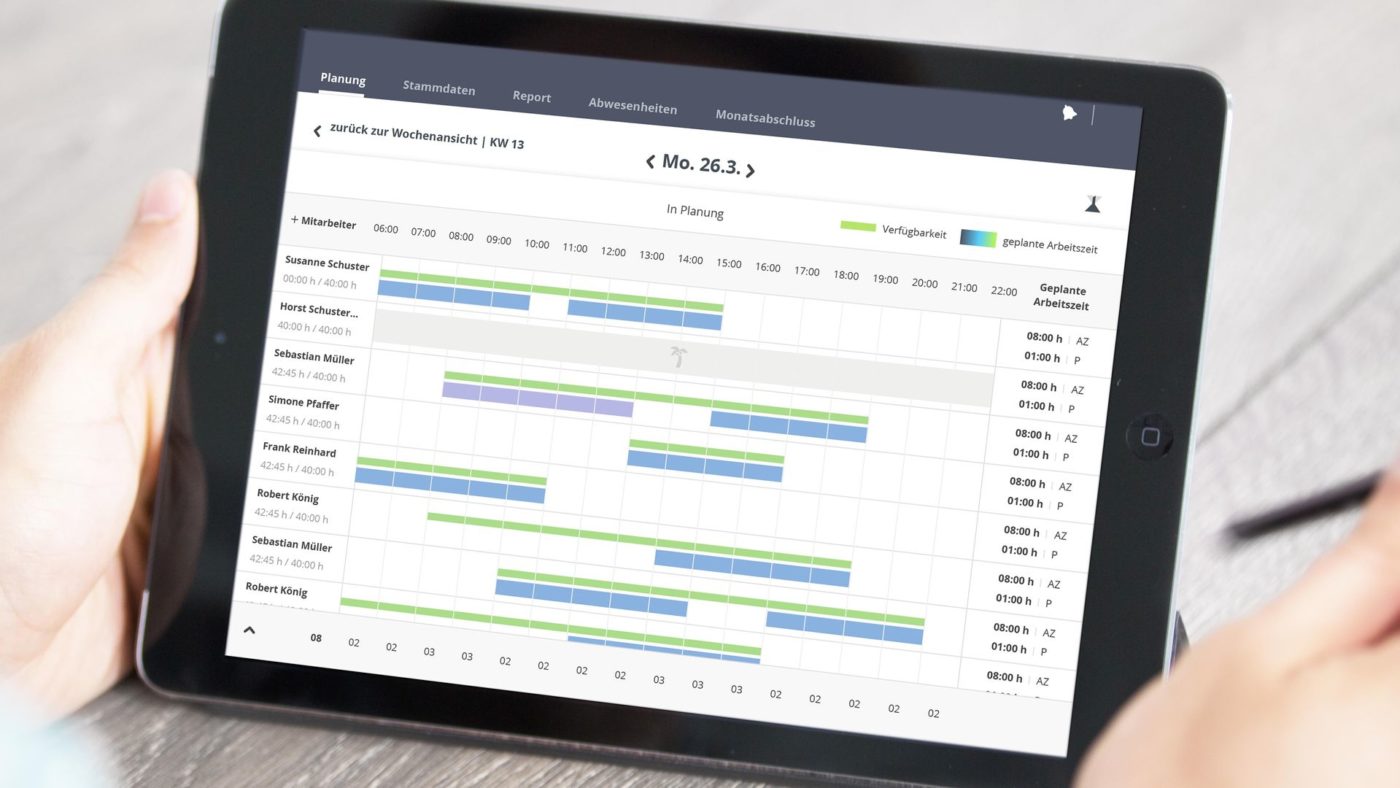 Planner App for Retail leads to more transparency
Our customer uses a variety of documentation forms for workforce planning: paper, Excel, and various individual tools. This means that the task of efficient workforce planning is almost impossible for planners because the heterogeneous tool landscape makes the process very fragmented and takes up a lot of time. In addition, the lack of an overview across all tools means that it is not possible to react at short notice and notify employees of possible changes to the plan.
Use Case: Supermarket
We developed an intuitive planner app for our customers to map the entire workforce planning process digitally and, above all, centrally in one tool. Not only is the old, very small-scale process replaced by the new app, but completely new possibilities are also created, such as additional reporting functionalities that enable very targeted personnel management. By integrating time recording in the company, the app is supplemented by self-service. Altogether, the result is a transparent picture for planners and employees: Who works when? Where are employees missing due to vacation or illness? Who can take over the shift spontaneously?
The successes are not long incoming
The staff and the planners benefit from the newly gained transparency and much easier communication for optimal planning of shifts and times. With applications perfectly tailored to the various use cases and users, the staff planning process is significantly faster and the time savings are directly noticeable for the entire team. The new reporting functions support the store manager: Where are more employees needed? How good is the overall workload in the team? Where does a solution need to be found quickly?
User
Personnel Planner & Employees
Any questions left?
We are happy to talk to you about projects that are not just exciting but can also get successfully implemented.
You might also be interested in: